The hardest thing in the world to understand is the income taxAlbert Einstein
It's Money Monday today– and we're focusing on: TAXES.
We know taxes can be challenging. They're complicated, expensive, time-consuming, and to make this year even more special the Tax Cuts and Jobs Act (TCJA) of 2017 has made major changes that are confusing us all.
That said, we know we're going to have to file every year anyway, so we went looking for some clarity on what has and hasn't changed this year. While we are in no way tax professionals, we do have the power of Google, and we looked up some very smart people to get the best deductions to look into.
Maybe you have an accountant that takes care of this for you or maybe you're waiting until the final hours to do it online yourself – either way you might be surprised by what you can (and cannot) deduct. So here's our Top 10 deductions and credits for homeowners to help save you some money!
---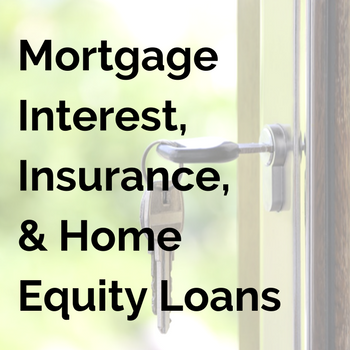 Mortgage Interest Deduction
This is often the largest home-related tax deduction out there, but there has been some changes that might impact you. If you bought your home before December 15, 2017, you can still deduct interest payments on either primary or secondary homes, up to $1 million in collective mortgage debt if married and filing jointly, or $500,000 for single filers or married couples filing separately. However, the TCJA changed the terms for homes purchased after December 15, 2017 – you may only deduct interest payments on up to $750,000 in mortgage debt.

Not sure if your mortgage qualifies? Check out the IRS's handy flow chart here.
Mortgage Interest Credit
Usually mortgage interest will be taken as a deduction, but for certain homeowners you might meet the requirements for a tax credit instead. For those with a qualifying low income, this can be a real money-saver since the credit subtracts the total straight off your final tax bill, instead of taking it off your taxable income used to determine your tax bill. To claim this credit, you must have received a qualified Mortgage Credit Certificate from a suitable state or local agency. File Form 8396 along with your tax form to claim your credit.
Mortgage Insurance Premiums
The TCJA also allows qualified mortgage insurance premiums to be treated as deductible interest through tax year 2017. However, the deduction phases out for taxpayers with adjusted gross income of $100,000 to $110,000.
Mortgage Points
Any points that you paid at closing to lower the interest rate on your mortgage are deductible – although they're generally amortized over the life of the mortgage. There are circumstances where you may be able to deduct the entire amount of your points paid in the year of purchase. Take a look at Publication 530 for details.
Home Equity Loans
If you borrowed against your home equity in 2017 or prior, either with a loan or a line of credit (HELOC) up to $100,000, the interest is probably deductible this year, regardless if you spent it on a bathroom, a new car, or a trip to Cancun. However from 2018 onward the tax credit has been eliminated by the TCJA including on existing loans if the funds are used for non-home-related things. So next year you will still be able to deduct home equity loan interest that is used to pay for home improvements that add value to your home – like replacing a roof or adding an extension. Note that these types of home improvement deductions often cannot be used until you sell your home. So be sure to keep all of your records since those improvements can add up over the years.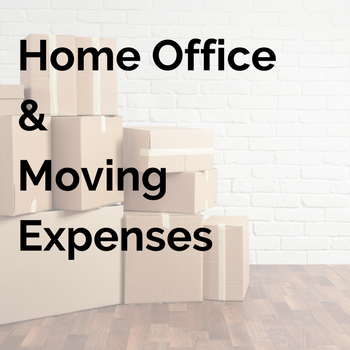 Home Offices
Do you work from home? If you do, you can deduct a portion of your utilities, home insurance, property taxes, mortgage interest, and home repairs as business expenses – even if you don't itemize! Homeowners can even claim a tax break for depreciation on the business portion of their home. The business portion of the home must be used "regularly and exclusively" for business, and must be either a principal place of business; a place where the homeowner meets patients, clients or customers; or a separate unattached structure. This isn't exclusive to business owners – even some employees can qualify for the tax breaks.
Moving Expenses – For You AND Your Pet
If you lost your job and you are relocating to start a new job, you might already know that these expenses are generally tax deductible . Even better, this is another one where you don't have to itemize. But what you might NOT know is that the expense of moving your cat, dog, bird, python, or whatever pet you might have from your current or old home to your new home is treated the same as moving your other personal properties. You can also deduct the expenses of traveling to your new home, including lodging costs.
Think this might apply to you? If you moved to a new job location that is 50 miles or more from their previous living situation, that may qualify for a residential moving cost deduction. This rule applies to the self-employed as well as employees. It also applies to those employees who work from home at least 75 percent (39 weeks) of the next year at or near the new job site. A self-employed worker must work at least 75 percent (78 weeks) of the next two years at or near the new job site.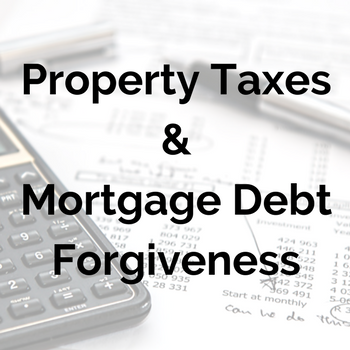 Property + Real Estate Taxes
Homeowners who itemize their tax returns can deduct property taxes they pay on their home and any other real estate they own. This includes property taxes you pay starting from the date you purchase the property. You can deduct real estate taxes, as long as your taxes don't reflect a special privilege or a service granted to you.
One thing to note: if you agree to pay the seller's delinquent taxes from an earlier year at the time you close the sale, you are not permitted to deduct them on your tax return. This payment must be treated as part of the cost of buying the home, rather than as a property tax deduction.
Despite attempts to eliminate this deduction, the TCJA keeps it in place, but limits the total deductible amount of income, sales, and property taxes to $10,000, beginning in tax year 2018.
Mortgage Debt Forgiveness
When a bank decides to accept a short sale for less than the value of a home and forgives the rest of the debt, that debt is usually considered taxable income. In 2007, Congress created the Mortgage Forgiveness Debt Relief Act to reclassify the forgiven debt as non-taxable income, saving already distressed homeowners from a huge tax burden. After being renewed several times, this tax relief measure expired at the end of 2016 and has not been renewed by Congress. However, the good news is that if 'you discharged any mortgage debt from 2007 to 2016 and signed a written agreement with the lender before 2017, you're still eligible for this tax exemption when you file your 2017 return. What's no longer covered is any mortgage debt cancelled in 2017 or beyond.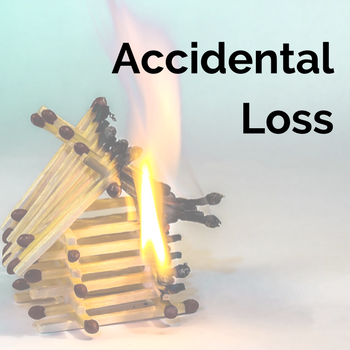 Accidental + Casualty Losses
Uninsured losses from fires, floods, earthquakes, storm damage, and theft are current expense deductions. Any accidental, or casualty, losses must be "sudden, unexpected and unusual". Losses not considered accidental include losses as a result of termite damage and pipe corrosion. Any accidental losses must exceed 10% of your adjusted gross income to be considered a tax deductible expense.
---
We hope that cleared up what home-related deductions changed this year and gave you a couple new deductions to try.  We love helping our clients save some money. 🙂
As always, if you have questions you should get in contact with a tax professional. If you don't have one already – reach out and we can put you in touch with someone near you!