It's an amazing time for Real Estate in Seattle and the Eastside. Our region is growing faster than we can count the cranes in the sky. While we can debate the pros and cons of growth all week long– because let's face it, traffic and housing prices are also going up – it's brought some ambitious architecture to what has been described before as a mediocre downtown landscape.
Here at Team CK, we've been following one of the more impressive and long awaited of the bunch – one that you can live in! And no, I'm not talking about the Amazon Spheres.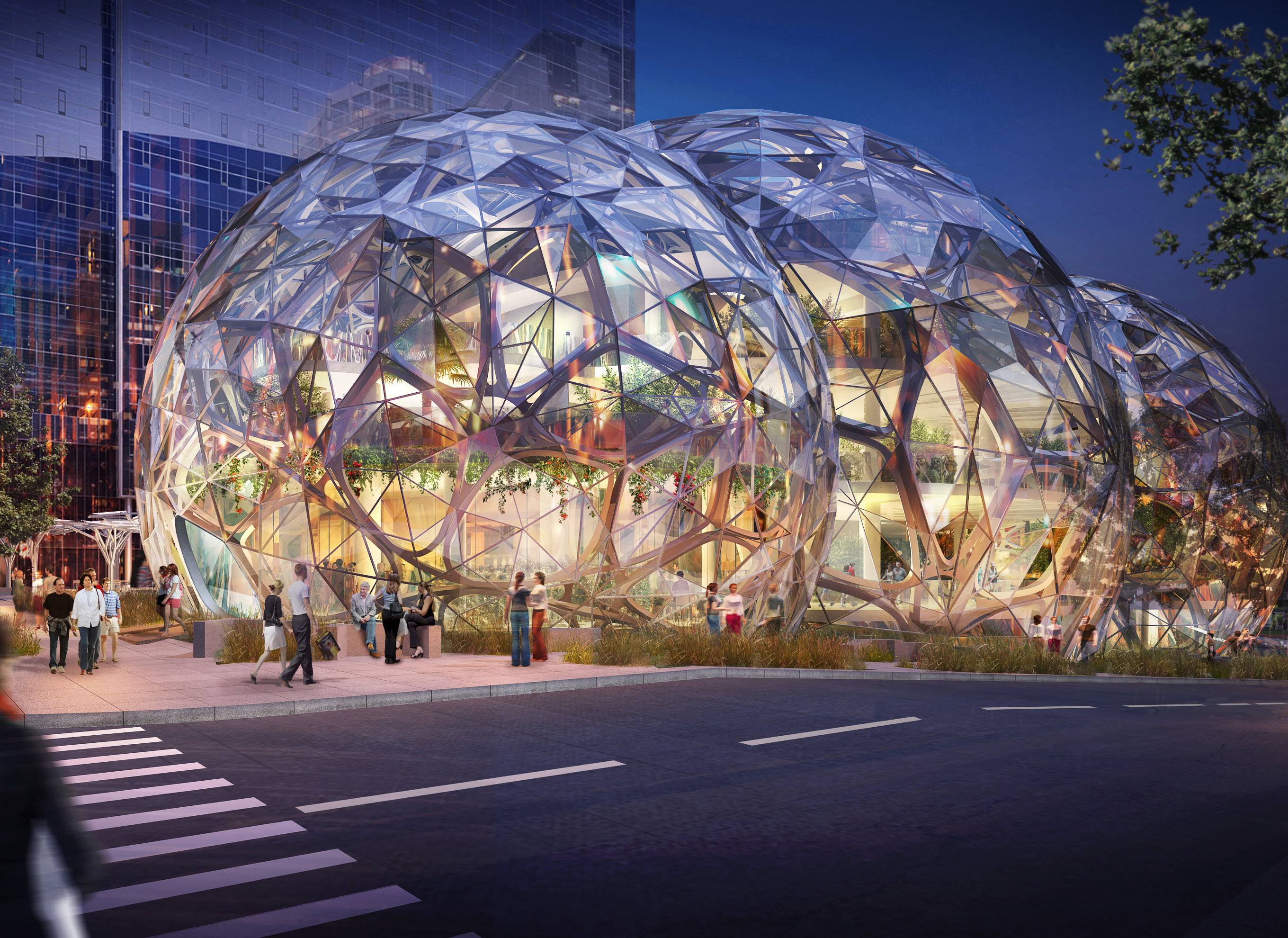 However, while you can't pitch a hammock in the Spheres, you can still dream of cutting your commute and moving closer to work. Which brings us to 802 Pine St. Aside from its great design, 802 has overcome 11 years, one recession, and multiple design re-writes to finally get to the point that we can all bask in the gorgeous renders of the rooftop spaces. Get ready to Ooo and Ahhh: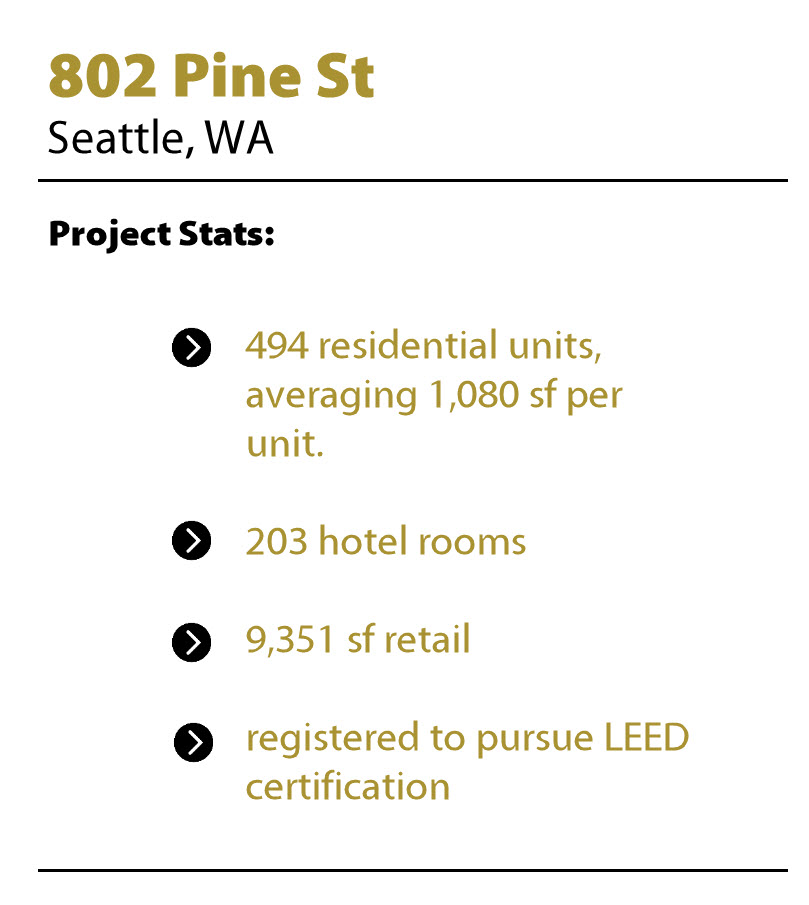 802 is located on the NE Corner of 8th and Pine, just a block down from the Paramount and across from Tower 801. Owned by the Fana Group of Companies, based in Bellevue, and designed by the Seattle architectural firm of Weber Thompson, 802 has been in the works for over a decade; having started before the recession in 2006, and coming out the other side 2016 with a redesigned and updated proposal. The newest addition last month: 25% more residences.
The plan currently calls for a 539 ft mixed use tower with 494 residences – either condos or apartments – as well as a 203-room hotel with meeting and ballroom space. The 802 team are hoping to capitalize on the increase in convention traffic, including the upcoming $1.7 billion addition to the convention center located just one block East of 802 Pine.
TAKE NOTE: so far, the plan calls for a whopping…415 parking spaces. Now, it doesn't take a mathematician to realize that they're counting on residences having an average of less than 1 car per household. Another way of trying to encourage public transportation, perhaps? And we're guessing the hotel guests will be busing too – luckily transportation is close by.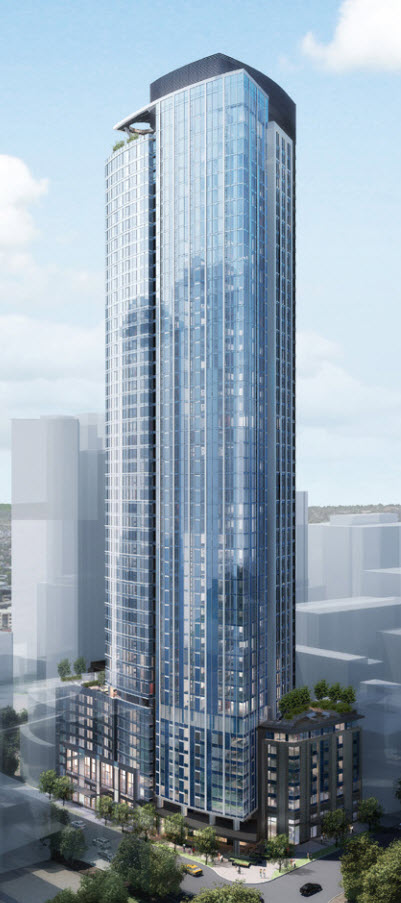 In fact, 802 Pine St is sited above part of the bus tunnel, which has limited how the tower can be positioned and changed the design proposal more than once. That said, Weber Thompson thinks they've got it right this time. They've described the most recent design as a tower where "Manhattan energy and Seattle sensibility" converge. While we're not sure what, exactly, is a Seattle sensibility, we're excited to see how the design shapes up.
"Manhattan energy and Seattle sensibility."802 Pine, Weber Thompson Architects
To get an idea about the changes in the design process you can read Weber Thompson's extremely thorough (and 117 pages long) project summary here, or you can take it from us that the most recent revisions probably won't be the last and we promise to keep you posted!
So next time you're stuck in traffic, maybe ask yourself if city-living would be a better solution for you, especially if it looks like this.