Ah… another rainy Monday. I don't know about you, but these gray northwest winters make me a bit stir crazy. Beyond wishing for a winter-long Hawaiian vacation, there's only so many things that perk me up:
Coffee… lots of coffee.
Making grandiose and probably structurally impossible plans to renovate my house.
That said, I came across a beautiful Seattle renovation over on Houzz that I think is the perfect Monday pick me up. So as you sip your latte…or your triple venti non-fat extra hot cappuccino (we don't judge here)… allow me to point you towards a truly inspiring Before + After. The transformation is A M A Z I N G. Read on to see what Interior designer Harmony Weihs created out of her formally dark, 60's kitchen.
The Details:
Who lives here: Interior designer Harmony Weihs and her family
Location: Seattle
Size: 170 square feet (16 square meters)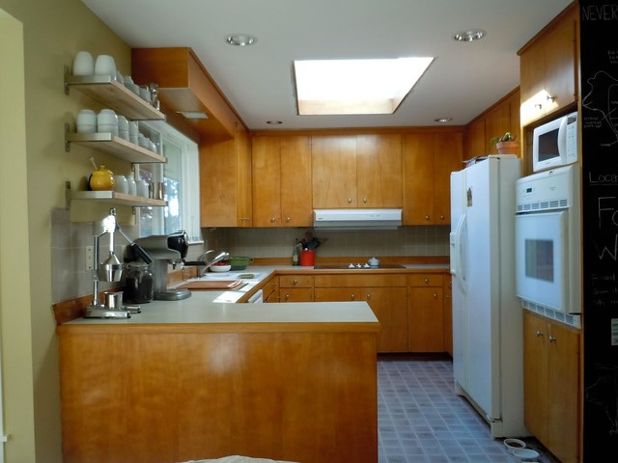 Your typical dark, 1960s kitchen. We've all been there.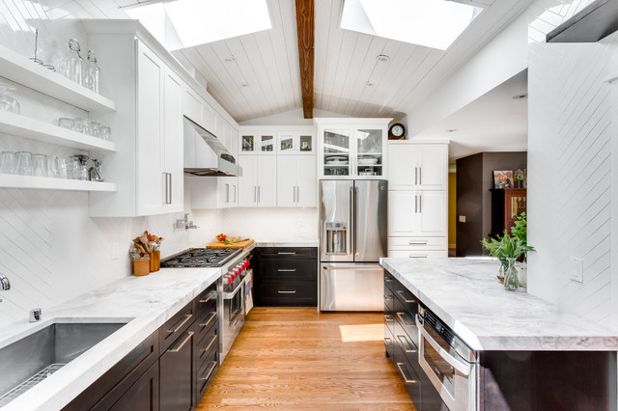 IS THAT EVEN THE SAME KITCHEN?!
Obviously, big changes had to be made to create that light-filled space. First, raising the 8-ft ceiling – I'm in love with the feeling of open space here! Second, adding a small 7 1/2 ft addition to the other side. That small bump out made space for another window, a beautiful slate wall, and the previously mentioned – and all important – coffee! ☕
Take a look: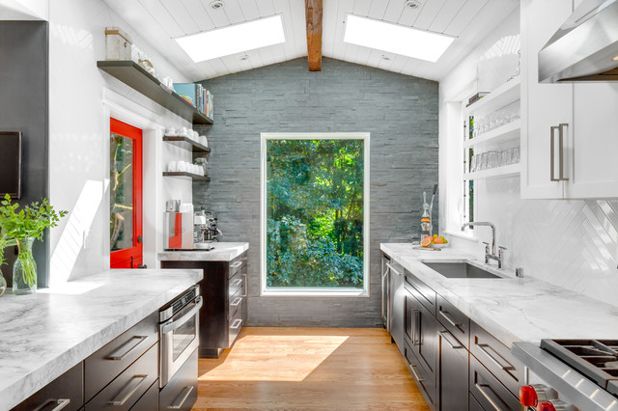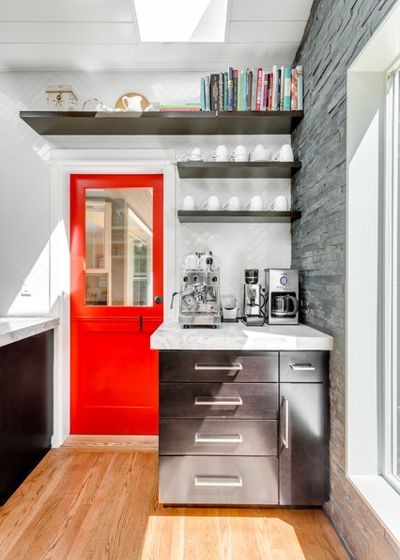 I really think Harmony and I could be friends. Or perhaps just her coffee station and I.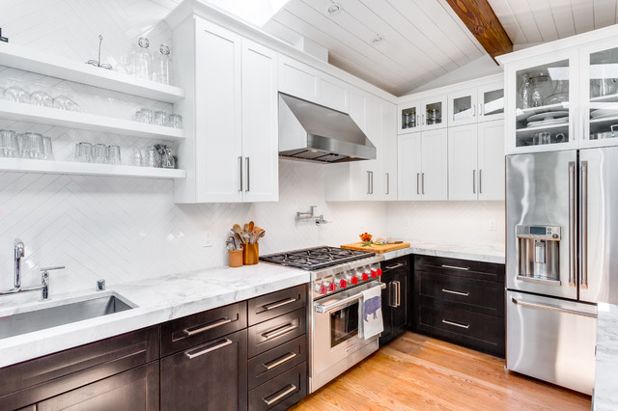 Hope that got your imagination going! It just goes to show that you can create amazing spaces in just about any home.
For the backstory on Harmony's renovation check out the full article here.