The tiny house trend is on the rise as more people trade space for simplicity. Tiny house living brings a more affordable price tag, a smaller environmental footprint, and even better mobility! Choosing to go down the tiny house route is definitely a lifestyle change but can bring massive rewards!
Tiny houses have evolved from simple smaller structures to having extensive designs where pretty much everything in the house has multiple uses. They have even grown to include more high-tech "smart" homes through the use of solar panels and water recycling. With less than 400 square feet and a loft for the bed, a tiny house structure is simple and provides the basic needs. With the house being on wheels, you can move as often as you like, allowing for more travel and adventure for those struck with wanderlust.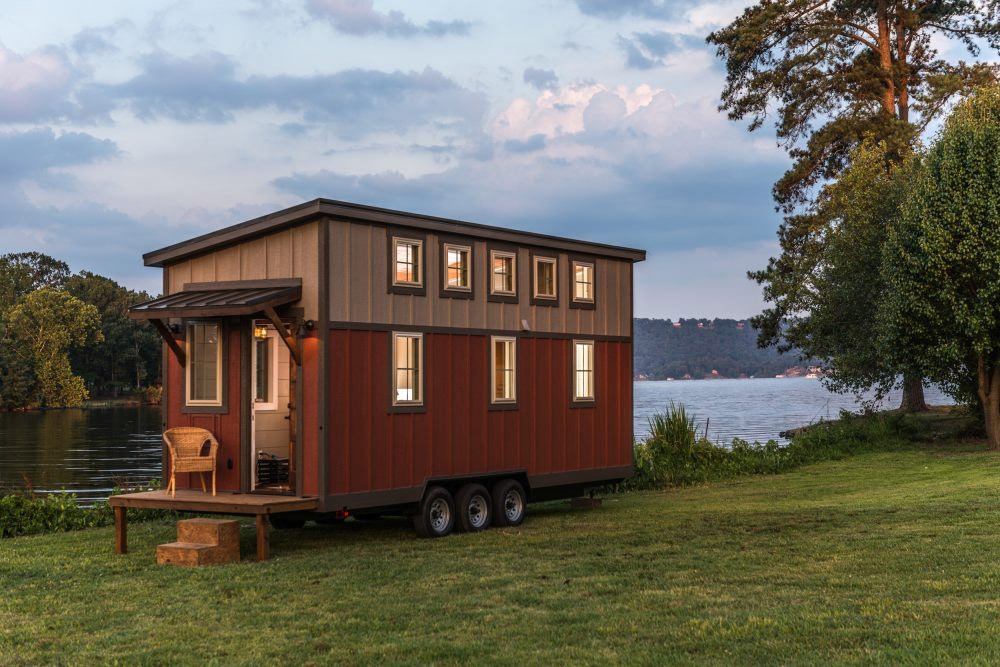 Even though you may be trading in your space, you can still create a modern and more luxurious look to your tiny home.
Luxury can still be found in smaller spaces… it's all in the detail. The gorgeous backsplash in this kitchen adds some eye catching quality.
Recessed lighting and built in shelves help make this tiny space feel more modern. White walls and the amazing use of natural light make the space feel just a little bigger and more open.
What do you think? Could you live in a tiny house??!