Why Choose New Construction and How to Approach It Wisely
When it comes to purchasing a new home, many people are drawn to the allure of new construction. And it's no wonder why! The idea of owning a brand-new, customized home that meets your unique needs and preferences is truly exciting. Often times people put a premium on knowing everything is done and there will be no repairs (more on THAT later!) However, it's important to approach the process with care and ensure that you're making a smart investment. That's where I come in - I started my career in real estate working a lot of new construction. After 20+ years of helping clients buy their dream homes, I've seen a lot! I know all the good builders, what to look for in a floor plan, whether the appliance package is a good deal, and which lots resell for the highest values. So I'm here to share all my tips and help you navigate new construction the smart way.
First off, let's go through the stages of new construction - it's a process! Oftentimes, when you buy new construction you're buying an empty lot and a brochure. Maybe you'll have seen a model home, but yours takes quite some time to build. On average (if everything goes right) it's a 3-6 month timeline, and there's a lot that happens during that:
Stage 1: The Foundation - Laying the Groundwork for a Strong Home
The foundation stage marks the beginning of the construction process. It involves various essential tasks such as excavation, footings, foundation walls or slabs, waterproofing, backfilling, compaction, and underground rough plumbing and electricity. Before the foundation is poured, municipal inspections are conducted to ensure that everything is in order and visible for inspection.
Stage 2: Framing - Building the Skeleton of Your Home
During the framing stage, the wood or steel framing takes shape, along with exterior walls and roof sheathing. Exterior trim, siding, windows, doors, and roofing are also installed. Depending on local regulations, there may be separate inspections for the rough framing and roofing. As your realtor, I can help you find a builder with a solid reputation for craftsmanship and assist in ensuring that all necessary inspections are conducted to guarantee the structural integrity of your new home.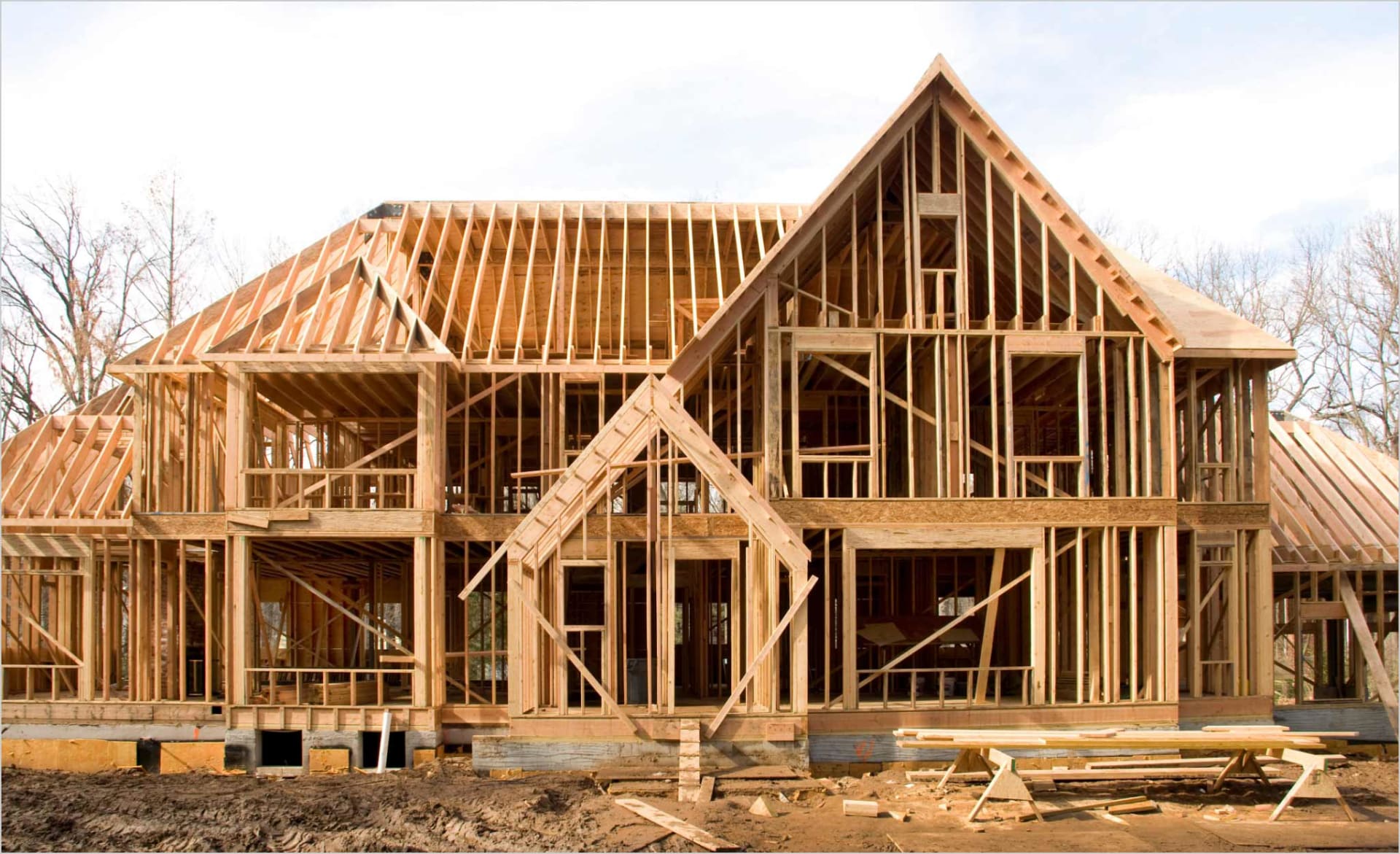 Stage 3: Rough Plumbing, Electrical, and Mechanical - Behind-the-Scenes Work
In this stage, the focus shifts to rough plumbing, including water, waste, and vent piping, as well as rough electrical work and rough mechanical installations. Ductwork, wiring, and electrical panel installation are part of this phase. Municipalities usually conduct separate inspections for plumbing and electrical work to ensure compliance with safety standards.
Stage 4: Insulation, Drywall, and Finishing Touches - Making It Cozy
This is an exciting one! You can finally get a great idea of how your home will feel and flow. At this stage, wall insulation is installed, followed by drywall. Depending on local regulations, inspections may be required before tape and texturing are completed. Once these tasks are done, the final stage of construction commences, which includes all the pretty things: flooring, cabinets, millwork, countertops, tile, mirrors, electrical trim, plumbing trim, and mechanical fixtures. Some builders may delay installing appliances and HVAC until this stage to prevent theft. Municipal inspections are carried out for final checks on electrical, plumbing, and mechanical components.
Final Inspection: Ensuring Quality and Compliance
Even after all the periodic inspections have been successfully completed, a "Final Inspection" is conducted to ensure that the home meets all the necessary requirements and standards. More on this, and other inspections below!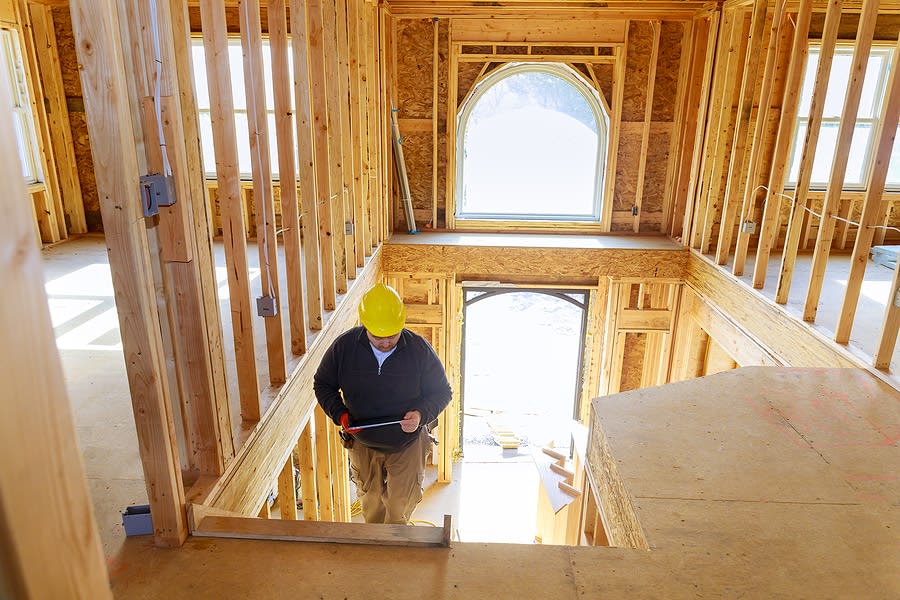 Protecting Your Investment: Independent Inspections and Warranties
Most clients that buy new construction tell me their main reason is to avoid costly repairs. While that's ideal, in reality the quality of your home will be highly dependent on the builder - and your own due diligence! I'm here to help you protect your investment from day 1 - and that starts with including a provision in the sales contract that allows you, as the buyer, to hire your own inspector for periodic inspections. That's where I come in - making sure the contract protects you, and to negotiate any issues that may arise based on the findings of these inspections. Which is why I highly recommend hiring your own inspector, especially for the final inspection, but if you can, during all the different stages so they can see it unframed and with the wiring exposed. Multiple inspections for new construction tend to be more expensive due to their comprehensive nature, but you will have independent verification that your home is solid throughout. I tend to think they're worth it - but it's something to decide based on your own needs. I can provide you with my own list of inspectors I've used, but feel free to research your own inspector.
The other safeguard that is typical, but can also be negotiated is the home warranty. Builders will almost always offer at least a 1 year warranty, and often an extended structural warranty. But it's good to read the fine print! The usual builder warranty is often negotiable and can be paid for by either the builder or the buyer. However, it's essential to note that home warranties do have limits on coverage and time. You can continue coverage beyond the initial period by paying an additional annual premium, but it might be better to find an independent warranty.
Whew! I told you it was a process...
I'm here so you don't have to be alone in navigating all of the ins and outs of new construction. But it's always a good idea to educate yourself on the process beforehand. Hopefully you feel well-prepared to find that shiny new home. Together, we'll make sure that you find the perfect new home that is built solid and meets all your needs (and hopefully wants too!) Ready to make a move? Contact me today, and let's embark on this exciting adventure together!