Most kitchens contain the same ingredients: cabinets, sink, stovetop, oven, and refrigerator. That's all you need to be functional, right? That depends. If you're hosting a holiday meal or readying a week's worth of dinners, you well know your kitchen's design can make all the difference. A bad layout, lack of counter space, or disorganized cabinets can make meal prep frustrating and lead to an unhealthy reliance on takeout menus and unnecessary stress. So if your current kitchen feels too limited, here are some options for improving its function and making it meal-prep friendly.

CONSIDER REMODELING THE TRIANGLE

Depending on how your kitchen is currently set up, you may want to consider remodeling to make it a and usable space. You'll want to consider preparation, cooking, and clean up zones when you are deciding how to lay it out.

According to Architectural Digest, a design for kitchens was developed in the early 20th century that is still used today – the working triangle. The intention is to have your refrigerator, sink, and stovetop set as a triangle in your space, with no less than four feet between each item to encourage flow in the kitchen.

Even adding a pot filler or built-in garbage cans can let you gain back floor place, and make your Sunday lasagna night a breeze.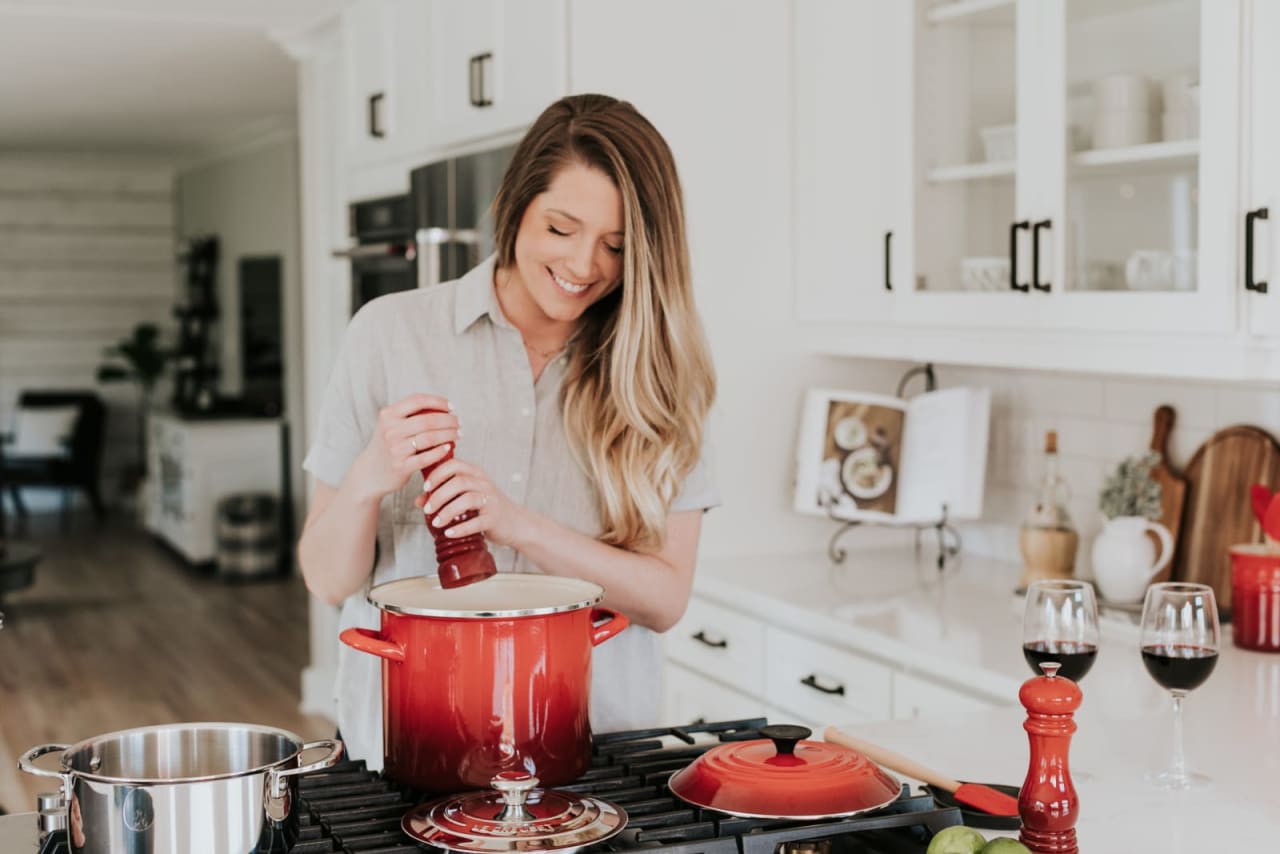 DIY VS. THE PROFESSIONALS

Once you have designed your future layout, you next need to decide whether to tackle these projects on your own or to to do the work. For a complete layout redo, you will likely want to hire a professional. Projects such as relocating the major appliances will likely involve moving cabinets and redoing electrical and plumbing. These are best left to professionals. Additional projects like painting the walls, switching out cabinet hardware, and installing shelves are all great opportunities to do yourself. It's important to with DIY projects, as everyone has their own unique expertise to bring to the table. You don't want to take on more than you can handle, resulting in bigger issues and more money spent to fix it.
NOT READY TO REMODEL?

Not everyone has the time, budget, or space to remodel, but there are still small projects that can make a big difference. Home Advisor , even renters can use. Easy changes like hanging pots on the wall or adding a rolling cart for additional storage and workspace. Utilize magnetic storage containers that attach to the side of your refrigerator to hold your wooden spoons and spatulas or a wall-mounted knife rack to take back your countertops. You may also want to consider ideas like a . Get creative and make the most of the space you have.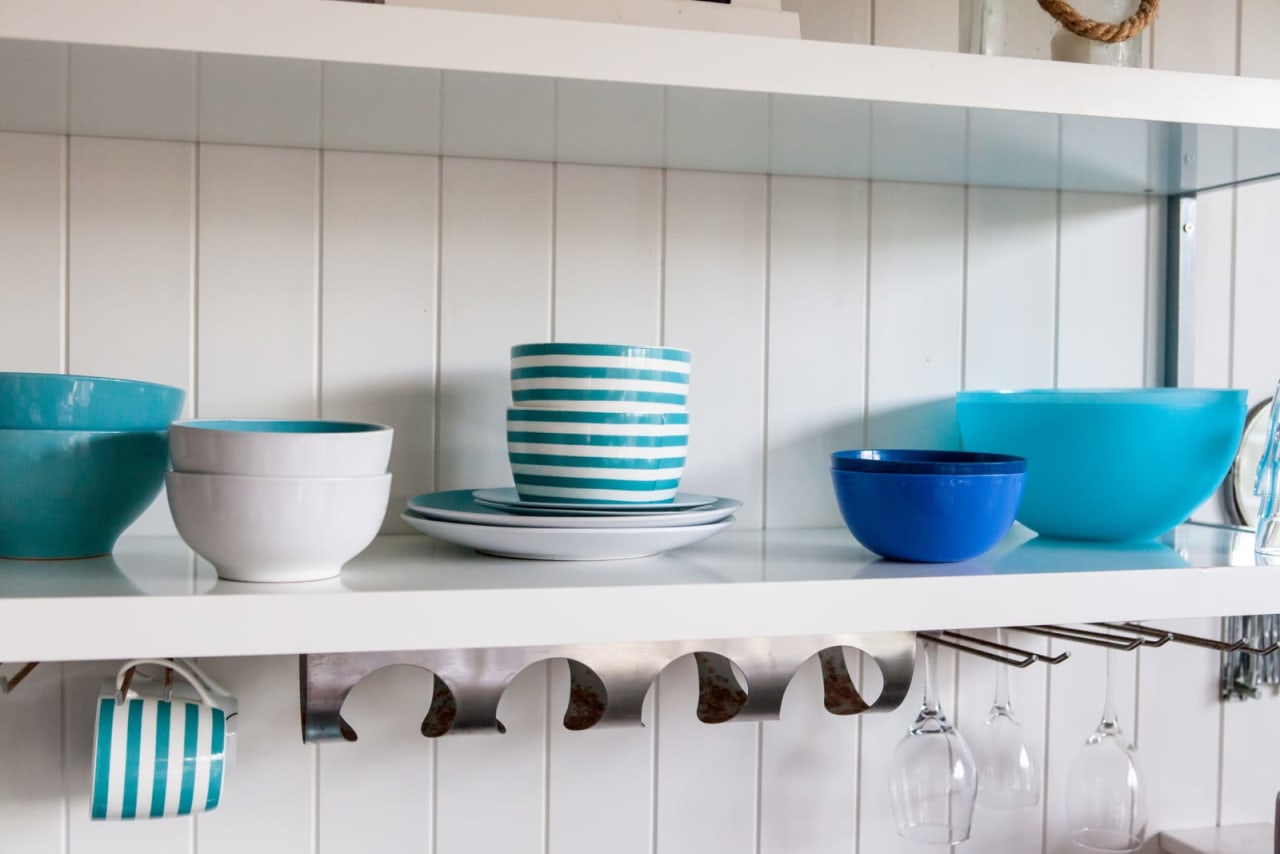 ORGANIZE FOR SUCCESS
Aside from the layout, another key aspect of efficient preparation and cooking is how well your kitchen is organized. One way to decide where to store things is to follow the Kitchn's . Store items related to clean up near the sink, items related to food preparation near your large counter space, and items that are to be consumed all together near the pantry. This will make for easy access and fewer trips across the kitchen. And you'll get extra style points for a crafty coffee bar from your guests! Who doesn't like a coffee bar?

It's equally important to have and drawers to ensure everything has a home and you are able to find it easily. Utilize baskets in your cabinets and refrigerators to help all your items be visible. Use drawer organizers to separate different utensils and keep them from piling together. Proper organization will help you find what you need quickly and efficiently.

A kitchen's design should you create delicious and healthy meals - without needing to run all over the kitchen from one area to another. With a little organization, and a more efficient layout you and your kitchen will survive the holidays and be a meal-prepping machine!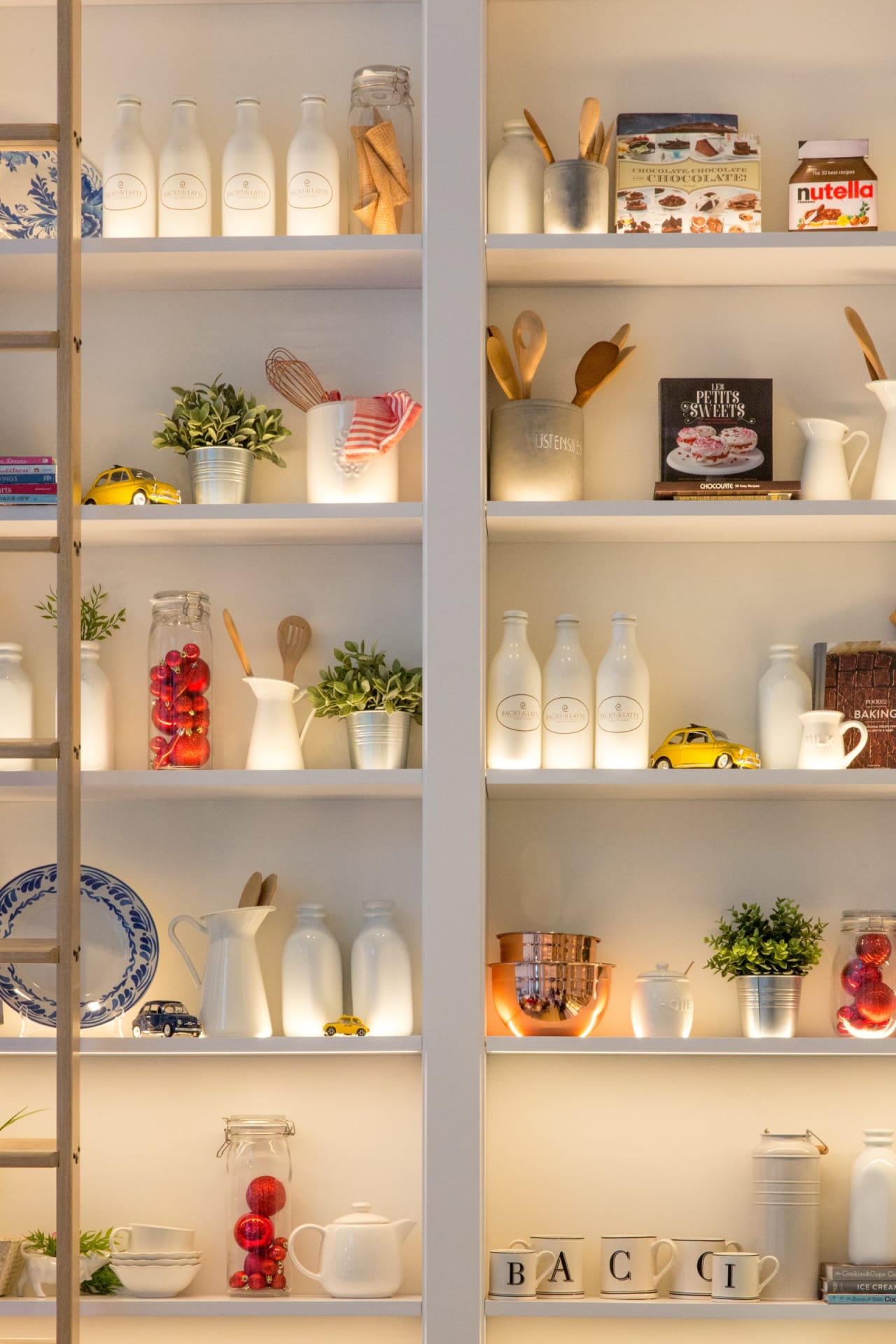 Guest Author:
BRET ENGLE | THE DIY GUYS
Ray Flynn and Bret Engle are the DIY Guys. They have been best friends since the 4th grade. Their first DIY project came at age 10 when they built a treehouse, complete with an (ill-advised) homemade zipline exit (Please don't tell their moms!), in the woods behind Bret's house. Although they grew up and had to get "real" jobs — Ray is a civil engineer and Bret is an architect — their love for DIY home projects and repairs has never died. Few weekends go by without the two getting together to work on whatever their latest project happens to be (And, no, it isn't just an excuse to have a post-DIY pint of their newest home brew, but that's certainly a great motivator!). Nowadays, they're focused on projects that promote green living. They created the website and wrote their upcoming book to give others the courage and confidence to pursue DIY projects in their own homes.

See more DIY projects