Local Market Update – January 2021
A Research Tool Provided by Northwest Multiple Listing Service®
King County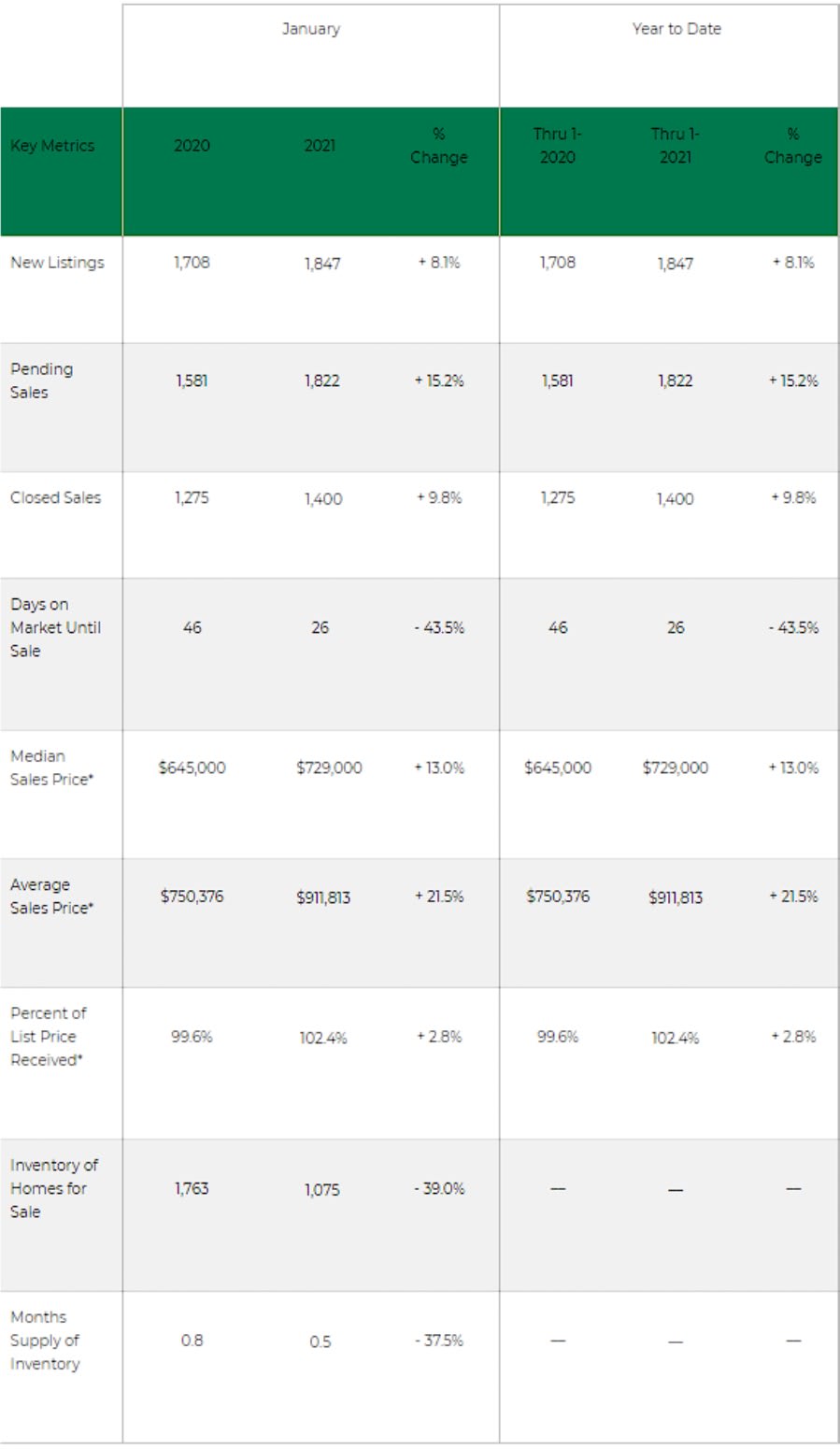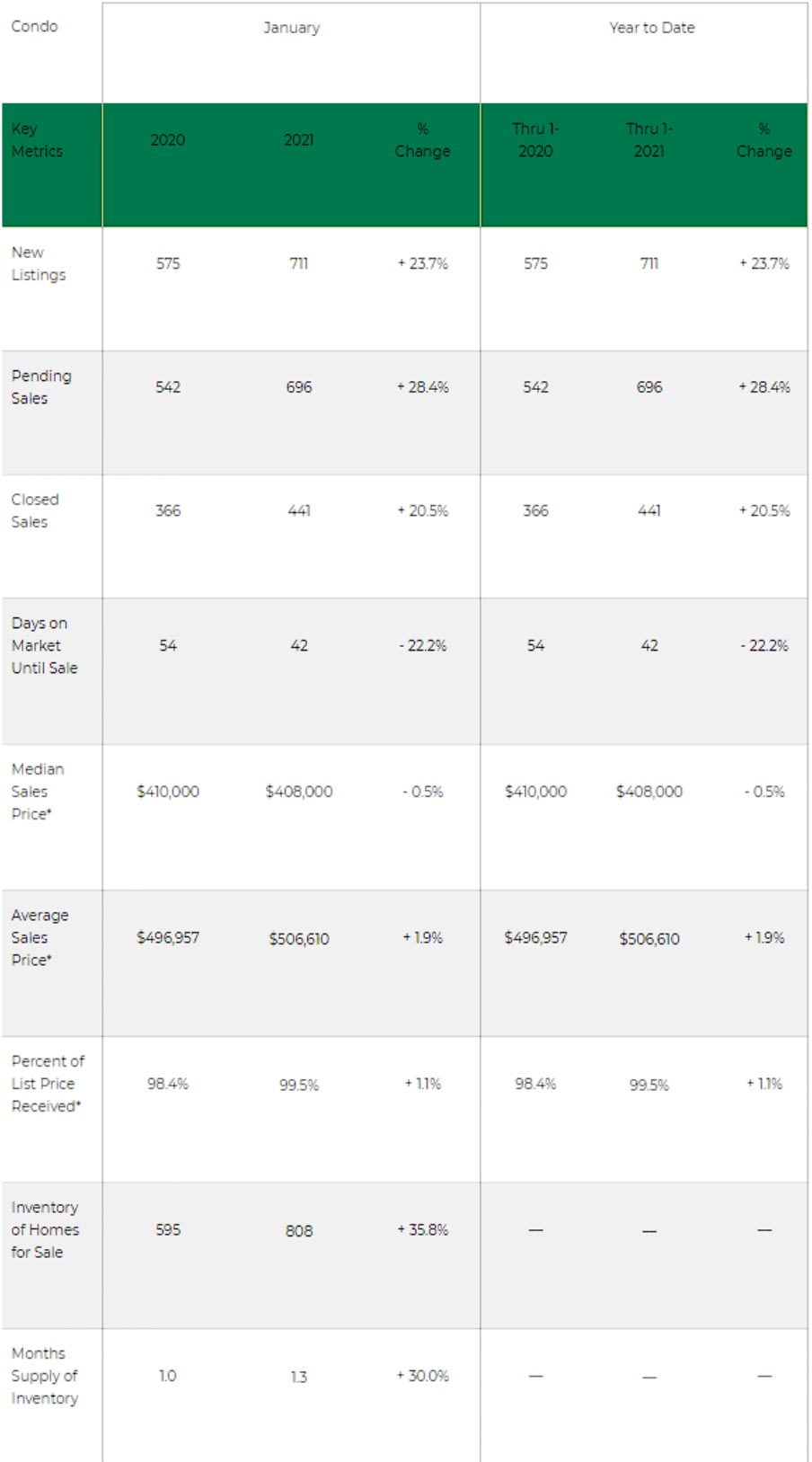 * Does not account for sale concessions and/or downpayment assistance. | Percent changes are calculated using rounded figures and can sometimes look extreme due to small sample size.
A rolling 12-month calculation represents the current month and the 11 months prior in a single data point. If no activity occurred during a month, the line extends to the next available data point.
Current as of February 1, 2021. All data from Northwest Multiple Listing Service®. Report © 2021 ShowingTime.