Think the parade is the only Pride event? Not so! We've rounded up event highlights for all ages! Check out what's on this weekend:
SATURDAY
CAPITOL HILL PRIDE FEST

An all ages celebration featuring a main stage of rotating bands, Drag Queen Story time, and other fun activities. In it's fifth year, the event now spans Broadway from John to Roy, as well as Denny Way and Cal Anderson Park for Family Pride and Queer Youth Pride.

Activities:

Queer Youth/Family Day/Cal Anderson

1:00-2:00 Drag Queen Story Time (Aleksa Manila)

2:00-2:15 Water Balloon Contest

2:15-2:45 ImaginationBand

2:45-3:00 Water Balloon Contest

3:00-4:00 Doggy Drag Contest

4:00-5:00 QYP: DJ

5:00-7:00 QYP programming (including Be Steadwell and Ebony Stewart)


SEATTLE PRIDE BEER GARDEN AT ELYSIAN CAPITOL HILL


12:00 PM – 10:00 PM

$10

Elysian Brewing is hosting a Pride Beer Garden in partnership with Seattle Pride. Live music, food, beer and appearances by special guests! All of the best ingredients to celebrate Pride weekend! Come taste the GLITTERis. Featuring DJs WONDER TWINZ, DJ Trinitron and DJ Joey Webb $10 entrance fee to the beer garden, which will be a 100% donation to Seattle Pride. This is a 21+ event.

ALL AGES PRIDE DANCE


7:30 PM – 11:30 PM

​​​​​​​DJs, dancing, "speed friending," baked goods, and more! $5-$10 sliding scale! All proceeds go to Camp Emerald (more info on Camp Emerald at qtymp.org)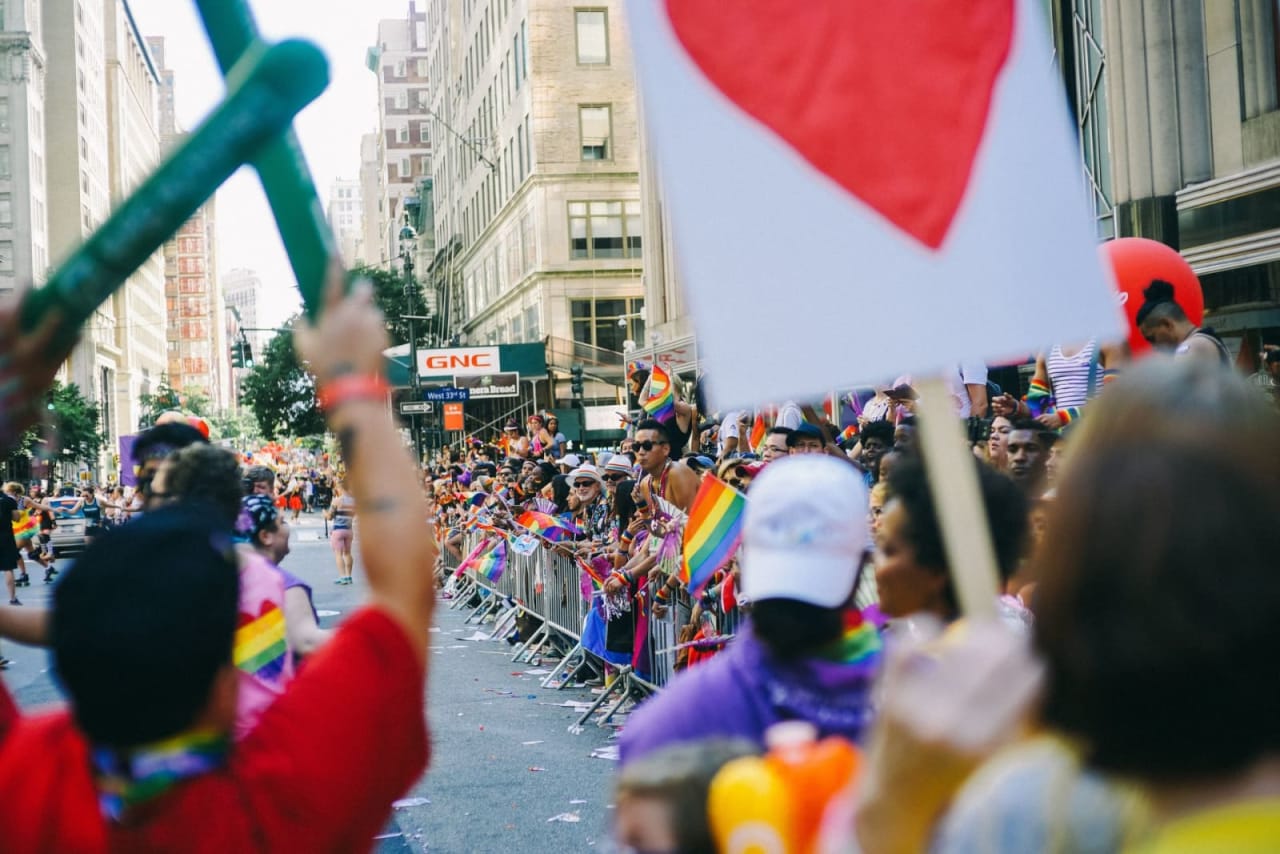 SUNDAY
44TH ANNUAL SEATTLE PRIDE PARADE

11:00 AM, along 4th Avenue in Downtown Seattle.

Plan to get there early to save a spot – and bring your sun protection because it's going to be a sunny! The parade will last about 3 hours, ending at Second Avenue and Denny Way near Seattle Center.

The Parade announcers' booth and media viewing area will be located at Westlake Park on Fourth Avenue between Pike and Pine streets. ADA viewing areas are available at Westlake Plaza and on the east side of Fourth Avenue and Bell Streets. ASL interpreters will be available at the Westlake Park Announcer Stage, the Fourth and Bell Street announcer stage, as well as Fourth and Denny stage.

Purchase Bleacher Seats: Click here

​​​​​​​Parade Route: Visit Us​​​​​​​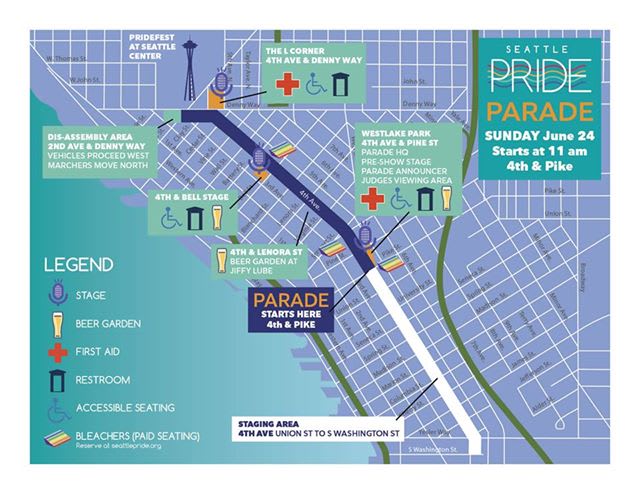 WANT EVEN MORE THINGS TO DO? CHECK OUT SEATTLE PRIDE'S EVENT CALENDAR HERE!