"The boat show… the boat show… the big Seattle boat show." – am I the only one that gets this ditty stuck in their heads? Well, it's that time of the year. The skies are grey, the winds are chilly – and that means it's perfect weather for looking at all the speed boats your NW heart could desire. Just remember that water skiing weather is not part of the guarantee.

This year has added family-friendly events and is spread across three locations (with free shuttles). So pack up the kids and meet me at the mega yachts!​​​​​​​

The special Kids AquaZone at the indoor location at CenturyLink Field Event Center has added face-painting, a library/story nook with nautical story time, giant coloring murals, pirate hat making, rain gutter sailboat regatta racing, sandcastle building, skim board balance boarding and more. The special Dominoes on Deck attraction will wow kids and adults alike.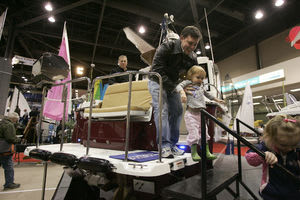 On the water at South Lake Union there are free heated boat rides and a chowder cook-off.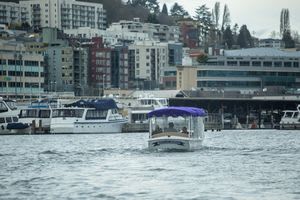 For those who are there not just for the fun and games but also to shop for a boat, there are more boats and more exhibitors and a new third location – Bell Harbor Marina. A free shuttle runs continuously between all three locations.

​​​​​​​The show drops anchor on Friday, Jan. 26 and sails on through Saturday, Feb. 3, 2018. The show's not the only thing that's family-friendly, so is the price. Adult tickets are $15, kids 10 and under are free, youth 11-17 get in for $5, and purchasing a ticket online comes with the bonus of free parking. Click here for details