AUTHOR: CARRIE SPENCER
While Memorial Day is a time to honor those who served, it's also a time when many people are ready to welcome summer with a weekend celebration. Party planning when you're on a budget, however, can be difficult - especially if you're inviting a lot of guests! Food, decorations, drinks, and entertainment can all add up, but if you're creative and use a little ingenuity you can pull off a great summer kickoff party without spending a fortune.

If you're looking to save a little money when planning a Memorial Day party AND still ensure your bash is one that everyone will remember - we've got you covered! Whether you want to have a cookout or a sit-down dinner, here are six tricks to use to keep from overspending.
MAKE A PLAN - AND STICK TO IT
TRY A BBQ OR POTLUCK
KEEP THE BASICS IN MIND
LOOK FOR THRIFTY DECOR
INVEST IN YEAR-ROUND ITEMS
ASK YOUR GUESTS TO BYOB
MAKE A PLAN - AND STICK TO IT
Starting with a solid plan will help, since this enables you stay on top of everything you need and allows you to look for sales and discounts along the way. Make lists of who is coming, and what you need - and keep them updated. Planning a party menu can take some time, even when you want to keep things simple. You'll want to think about cost, but it's important to make sure you get items that everyone can eat so there's no waste. If you're having a sit-down dinner, think of meals that will feed a large group easily, such as pasta, and keep in mind those that might have allergies or other dietary needs. Try to avoid adding last minute additions that will add to your stress and break the bank.

TRY A BBQ OR POTLUCK

Burgers and hot dogs are perfect Memorial Day party fare, but don't be afraid to branch out with a barbecued pizza, fish, or fruit! For the vegetarians, add some grilled veggies and/or frozen veggie burgers. Decor for outdoor BBQs is also more casual. Paper plates and napkins, and whatever tablecloth you have will do just fine. If you're looking to make it even easier to host - try hosting it as a Potluck. That way you can get people bringing a variety of dishes and desserts. Then you only need to provide the meat and condiments!

Ask Your Guests to BYOB

​​​​​​​Speaking of potluck have gained popularity over the years because it ensures everyone has something they like to drink while helping the host keep costs down. Plan to provide water and soda or even some mixers for cocktails, but ask guests to bring whatever alcoholic beverage they'd like to have.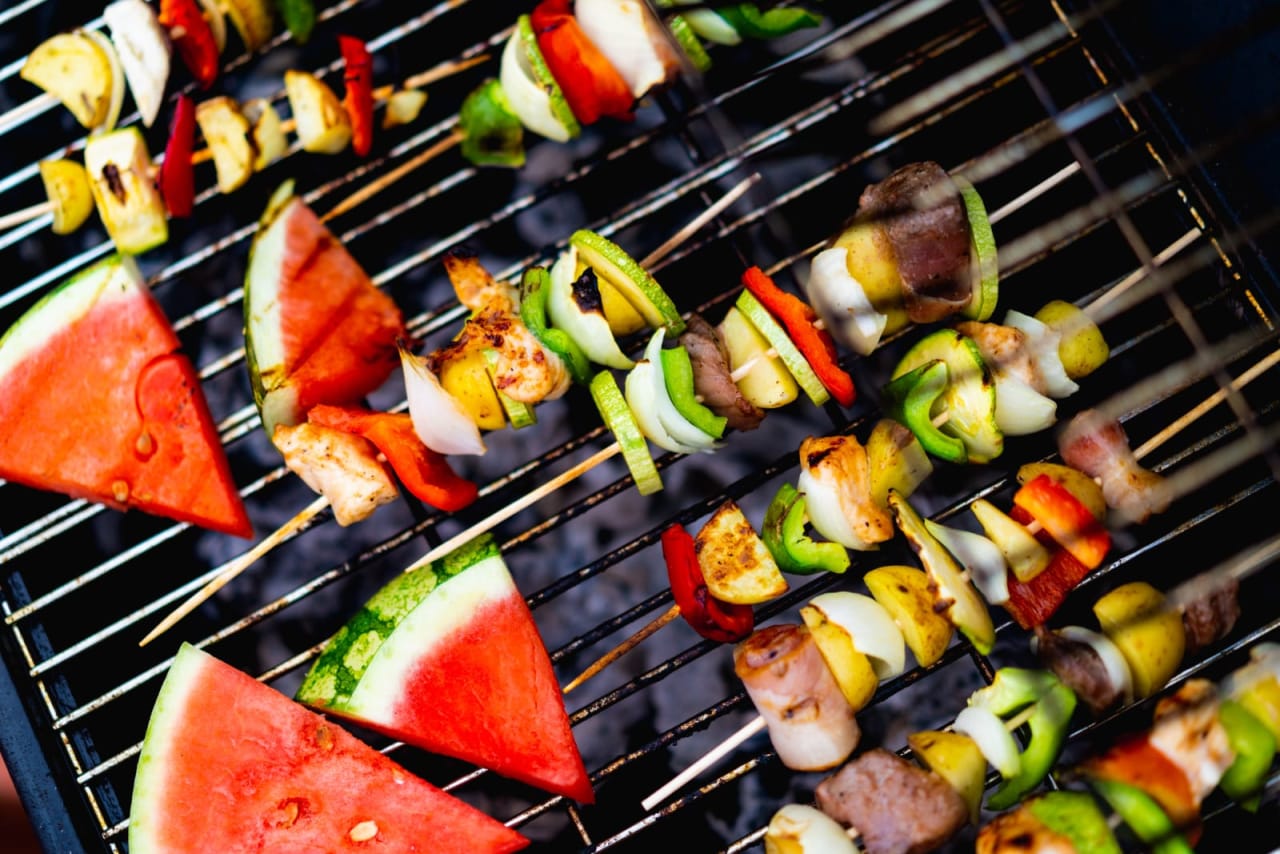 KEEP THE BASICS IN MIN

Check to see that all the bathrooms are well-equipped with soap, towels and toilet paper, and that you have a good spot for people to drop off bags and purses. You also want to have enough activities for children (think scavenger hunt, water balloon toss, cornhole and the like). For the teen/young adult crowd in attendance, having access to their phones is important, so take steps to make sure your WiFi is on point. Look for an extender that can help you keep a strong signal for the entire party. Check out online reviews and guides that will guide you in the right direction, and keep in mind that having a WiFi booster will make it easier to keep your playlist running without interruption.

LOOK FOR THRIFTY DECOR

You don't have to buy the best red, white, and blue dishes for your soiree. Keep it simple, especially for one time use items and things you'll need a lot of like napkins, paper plates, and utensils. Look to the local dollar store for the basics, and keep your eye out for sales early for non-perishable items an decor. Dropping off a donation to Goodwill? Take a minute to see if you can pick up extra carafes, candles, or decor while you're there! Looking for some freebies? Don't forget you can add a free pop of color by cutting some flowers and greenery from your own backyard. Or get the kids involved with some red white and blue crafts!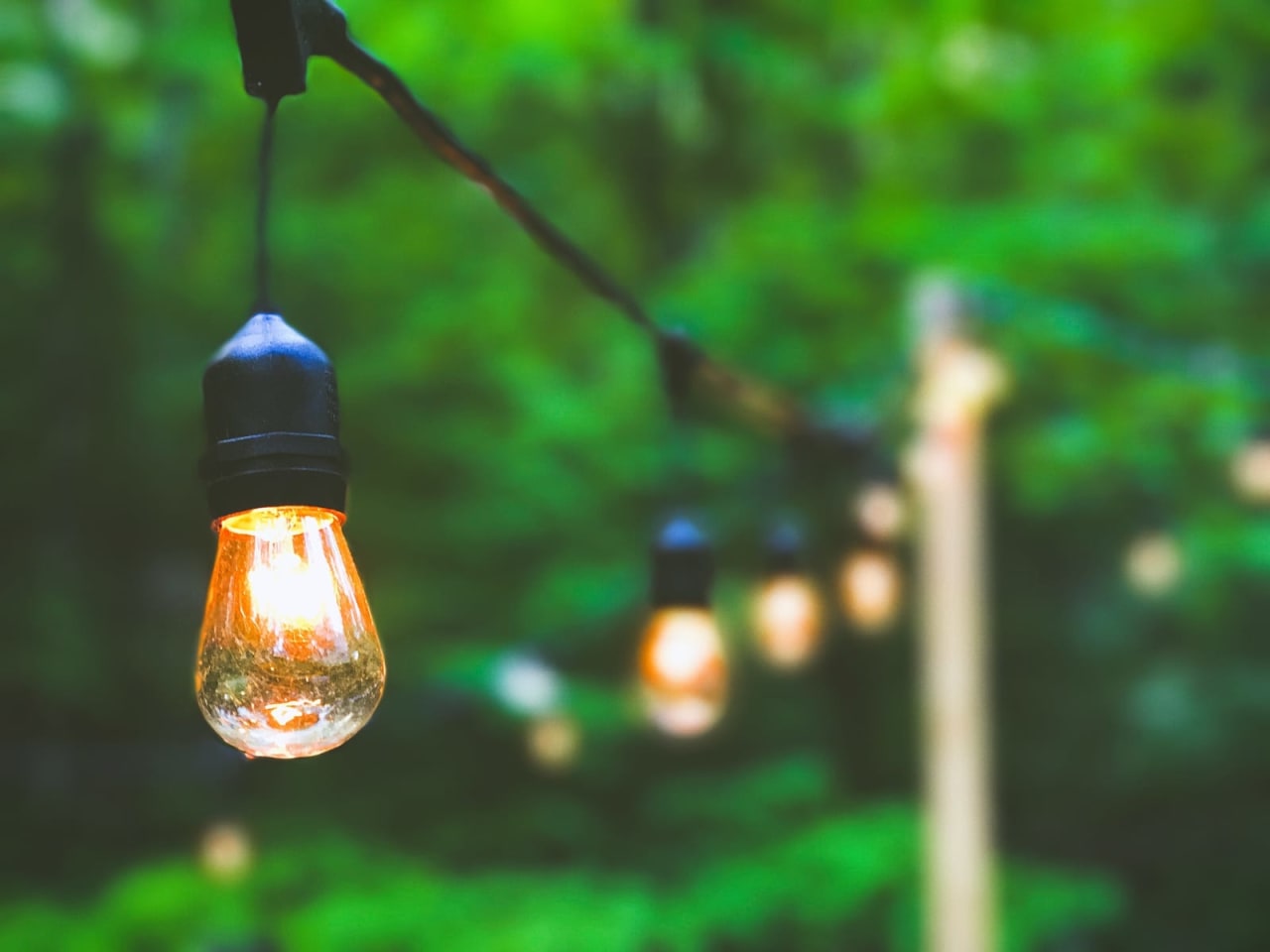 INVEST IN YEAR-ROUND ITEMS
Think of ways you can for your party outside of the usual balloons and flags. A great way to take your decorating to the next level is to think about what can be done around your home in a more permanent way. Rather than stringing up leftover twinkle light, add some sturdy outdoor party lights or motion-sensor around the front walk. Partying indoors? Install a dimmer switch so you can easily control the ambiance of the room while you have guests over. Even that wifi booster is something you can use year-round. These are all easy DIY projects that will make a big impact.

Memorial Day is a time for celebration, but when you're on a budget, it can be hard to plan a party without feeling tightness in your wallet. Keep stress at bay by staying organized throughout the process, and keep track of your spending. With the right planning, you can pull off a party that's fun for guests and doesn't put a strain on your wallet.

​​​​​​​Ready for more tips? Check out Carrie Spencer's best tips on everything from bees to water conservation over on her blog!